Haylie Duff Interview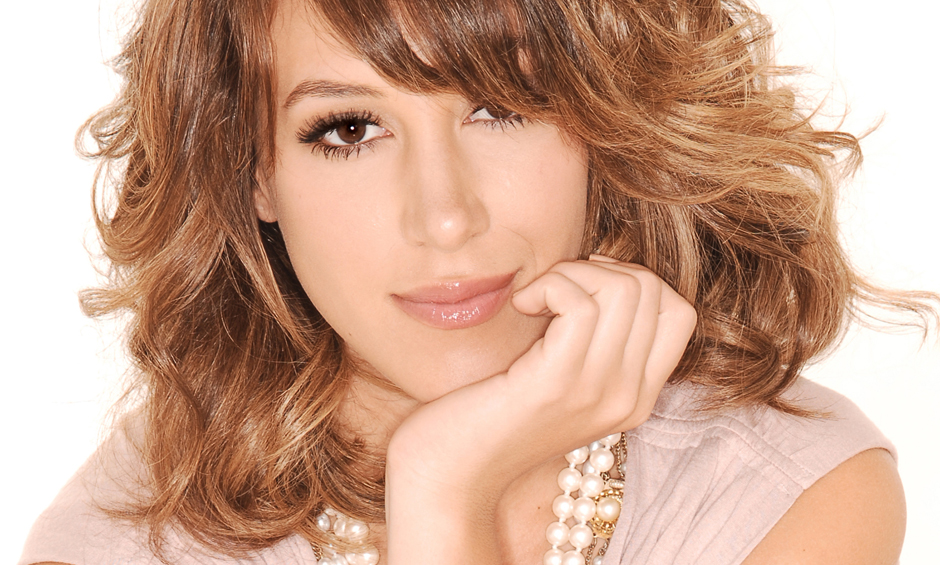 Being an actress is a most unusual job. Chris Neumer speaks to up-and-coming actress Haylie Duff to get the full story on creating her own unique brand. Together, the two touch on the pain of (audition) rejection, why casting directors can't see passed your last role and how to cry on command.
CHRIS NEUMER: For once, I had a couple of icebreakers that I thought I could use. I was debating between them and couldn't pick a winner, so I figured I'd use both of them. It turns out we have the exact same birthday.
HAYLIE DUFF: You and I have the same birthday?
CHRIS NEUMER: February 19th.
HAYLIE DUFF: Oh my gosh, that's wild.
CHRIS NEUMER: And then I thought, "No, I'm going to go with the safe bet and we'll talk college basketball for a little bit." I was figuring that you would be all over that with the tournament going on and all that right now.
HAYLIE DUFF: Oh yeah. I'm really into all that.
CHRIS NEUMER: (laughing) I almost got through that with a straight face. Well are you all ready to talk? Is this still a good time for you?
HAYLIE DUFF: Yeah. I actually looked at a copy of Stumped? Two weeks ago and it's neat. I love what you guys do. It's not like a typical magazine and it's not a gossipy thing.
CHRIS NEUMER: No and we don't write about Alien vs. Predator either. That's on the top of the resume.  It dawned on me a while ago that if I wanted to read about Angelina Jolie or Gwyneth Paltrow I could find articles on them and their experiences everywhere. But I realized if I wanted to learn about the experiences of the actresses who had the potential to become the next Gwyneth Paltrow or the next Angelina Jolie within the next 5 years or so, I would have nowhere to go. We've been picking out actresses who have been in feature films. People say, "Oh have you spoken to so-and-so? She's in this movie and has been getting a lot of good buzz." So we've compiled about 6 or 7 actresses, asked them a bevy of questions about being a working actress on the rise and are interested in just getting your story at this point in your career. We are sort of shedding a spotlight on an often-unseen portion of an actress' career. So that is the scope of this. 
HAYLIE DUFF: Okay, cool. I think that's so awesome that you guys do that.
CHRIS NEUMER: Well, I'm biased, but I agree.
HAYLIE DUFF: It's a different perspective.
CHRIS NEUMER: Yes. If we wanted to find out what you were wearing on the red carpet, there would only be one place we could do that. You are the first person I've spoken to for this article who has posed for a major men's magazine, Maxim, and on the cover no less. Now some women have said, "Listen, I don't want to go down this route. I'm not comfortable with it. I don't want my dad seeing me on the cover of Maxim or Playboy."  And please understand that I'm not necessarily equating the two. Was this a conscious choice on your part to in some way brand yourself or get more exposure?
HAYLIE DUFF: You know Maxim was kind of an interesting choice for me to do. They had asked me to do a 12-page spread on the inside of Maxim almost two years ago, right after Napoleon Dynamite came out. I didn't want to sell myself out that way. If I was going to do something like Maxim, I wanted to have the cover. So we turned it down. They asked a couple more times and finally they gave me the cover. I shot the photos months before it actually came out. From the time I shot it, they had asked me to do it two or three months before that. We were kind of like, "No, no, no." Then I finally realized that if I was going to do something like Maxim, I wanted it to be something different and I didn't want it to be me in my underwear and swim suit like pouring chocolate over myself, like whatever they do usually. I wanted to be different and I wanted to show that that a girl who is classy and can protect herself can be on those magazines and not naked.
CHRIS NEUMER: I think you actually are clothed in some of them. You have a skirt on or something?
HAYLIE DUFF: I do. I'm actually clothed in all of them. On the cover, I'm in a corset with black shorts. They are not like little booty shorts. They are actually real shorts that you could wear out. In the 2-page one I'm in a vintage Gucci dress. It's all actual clothing. It's not lingerie or swimsuits or anything like that.
CHRIS NEUMER: Was this a move that you wanted to do to get more, pardon the expression, exposure for yourself or was this sort of like a Haylie branding type of thing?
HAYLIE DUFF: I guess it was for exposure.
CHRIS NEUMER: Well let me rephrase it as this: what were your reasons for doing it?
HAYLIE DUFF: It was something I had never really done before, first of all. Second, it was something that, after I thought about it and I talked with my mom about it, my mom was kind of like, "I don't know if you should" and I really didn't want to. My mom and I were really against it when we first heard about it. It was actually my boyfriend who said, "If you have the opportunity to do something like this, you can do it in your own way.  Don't be trashy and you can set an example for other girls, other young girls who may be on the cover of this magazine, then maybe you should."
CHRIS NEUMER: (laughing) It's funny because I was thinking to myself when I was looking at this from a male perspective, I'm just 30, but I was thinking if I was an attractive 20-year old woman, I would try to have as many photos of myself out there as possible, like Maxim stuff, FHM, you name it, I'd be in it. I'd practically be Bai Ling out there. But I thought, "No woman in the world would ever do this, except Bai Ling, because it comes from such a uniquely male perspective." So when you say that "My boyfriend was encouraging me to do this," I just start laughing because that's kind of funny how that enters into it.
HAYLIE DUFF: And it was actually not like him saying, "Do it, do it. Let's go for it." It was almost like something one of my girlfriends would have said to me, "Do it your way".
CHRIS NEUMER: No, I understand. Still funny though.
HAYLIE DUFF: You mentioned doing FHM and Stuff. That's one thing that I wouldn't do and I had never thought about doing those magazines. Then I was like I'll do one of them, but I won't do all of them.
CHRIS NEUMER: Might as well do the best one. I know people who worked at both FHM and Stuff. I tell them all the time that I think theirs are the two worst magazines in all of America.
HAYLIE DUFF: Really, I thought so too. I think Maxim is the best one.
CHRIS NEUMER: Are there other things that you are doing? I'm assuming that you have a path, like a plan. There's Haylie the person and, this is going to sound horrible when I say it, but, Haylie the object, Haylie the image and I'm assuming that you have separated yourself into the two. There's got to be something better than Haylie the object.
HAYLIE DUFF: I totally get what you are saying.
CHRIS NEUMER: Haylie the object has a path, a plan somewhere you are following in your effort to get somewhere else I'm assuming.
HAYLIE DUFF: I do. Wow, I like this interview. I've never had people ask me questions like this before. Let's see. I do definitely have in my mind a path that I want to go down, projects that I want to do. What's difficult is being the age that I am and being in the kind of position that I am.
CHRIS NEUMER: What is the position that you are in?
HAYLIE DUFF: Well a lot of times it's hard to find really great roles because either I go and meet people and they automatically associate me with Hilary [recording star, Hilary Duff] or they see me as the Haylie Duff that's on Seventh Heaven. Seventh Heaven is not an edgy show. Napoleon Dynamite is not that edgy of a movie. It was a great movie, but it wasn't one of these things where everyone is taking their clothes off. A lot of times it takes that for people to see you and think of you for those roles that maybe you don't have to do that, but maybe other people in the movie are doing that.
CHRIS NEUMER: So if I understand what you are saying correctly and I'll just try to re-paraphrase this for you: casting directors see you as having a certain image.
HAYLIE DUFF: Definitely. It's kind of hard to break that sometimes.
CHRIS NEUMER: And that might be part of where Maxim fits in, which is you can throw that at them and say, "Hey, take a look at this. I can take off my top too." And they go, "Oh, well we're going to cast you opposite Brad Pitt in the next film now that we can see that."
HAYLIE DUFF: It's not so much that "you can take your top off too". It's just like–
CHRIS NEUMER: It's something outside of your normal realm.
HAYLIE DUFF: They think that I am a lot younger than I am. Everyone who meets me is always like, "Oh, are you the youngest sister?" "No, I'm older than Hilary." I think it's just because I have never really played older than myself or even my own age yet.
CHRIS NEUMER: I was looking at some of your pictures, are you a natural brown haired girl?
HAYLIE DUFF: Yes.
CHRIS NEUMER: Okay. For starters that surprised the hell out of me because I was introduced to you in Napoleon Dynamite.
HAYLIE DUFF: Where I have that hideous blonde hair.
CHRIS NEUMER: I just sort of assumed that since I knew your sister had blonde hair, I was, "Oh, okay she's got blonde hair too." Then I saw some pictures with brown hair and said, "Who is this?" Is it the type of thing where you walk into an audition and a casting director looks at you and says, "Oh, I don't think that you would be right for this." Then you go, "It's acting. It's acting. I can act like anything." Is it that type of thing?
HAYLIE DUFF: You know what it is? I feel that a lot of girls probably feel this way: there can be a role that you can act the hell out of and because they might have some previously set opinion of who you are or what you are, it makes it hard for them to see you as anything else. In my real life, outside of object Haylie, in real life Haylie, I'm very normal and I'm not this girl that's running around with every man around her and doing drugs. You know a lot of times when they see someone that is like that, it's hard for them to see you as anything else.
CHRIS NEUMER: I'm sorry, when they see you as what? As your characters?
HAYLIE DUFF: Not really as my characters, but as a good normal girl. It's hard for them to picture me playing something that's not like that. Does that make sense?
CHRIS NEUMER: It makes perfect sense. I just wanted to make sure that I understood what you were saying. This is the part of acting that just boggles my mind. I started the magazine and I've written for it for 9 years now so I understand struggling and trying to get a break. There's a lot of the business world that I get, but with acting, no matter how much I try, I just don't get it. The story I always tell when people ask, "What do you mean?" is this. I was talking with Jeremy Piven and I know he has told this story in a couple of different places, but I don't care because I love this story and this is in a nutshell why I don't get acting. He went on an audition and on the call sheet it said, "looking for a Jeremy Piven type". He auditioned and didn't get the role.
HAYLIE DUFF: What?
CHRIS NEUMER: Yeah, that's what I'm saying. I thought to myself how do you reconcile yourself with that? How do you go on an audition where they are looking for YOU and you don't get the role?
HAYLIE DUFF: That is weird.
CHRIS NEUMER: How is it that you keep yourself motivated in the face of this unique adversity that people who are accountants or systems analysts just can't understand?
HAYLIE DUFF: When I have an obstacle, like if that had happened to me, I think I would have looked at it like I have to work that much harder to get the thing that I really want. I'm always driven by people saying "No". It's a little weird, I guess. I love going in on an audition or going to read for a movie where they didn't want to see me for it. It's one of my favorite things in the world. I love going in and showing them that they were wrong.
CHRIS NEUMER: Is there an example–and I'm not looking for names or specifics–but is there something where you went in and actually landed the role or is it just the opportunity to go in and show them, that even though they didn't think you would be right, you could do it?
HAYLIE DUFF: There was a movie that started me on this whole–enjoying this weird audition process. A couple of years ago there was a movie was kind of an edgier movie and it was a really big movie.
CHRIS NEUMER: Does it have a name?
HAYLIE DUFF: It does, but I see the casting director a lot so I don't want to tell you what it was.
CHRIS NEUMER: A soon as we turn the recorder off, I'm going to ask you what the name of it is.
HAYLIE DUFF: Okay, thank you. I was really young at the time; this was years ago. I was probably 15 when this film was being put together and they were auditioning for it. I was young for the role, but I knew that I could do it if I could have the chance to. [The girl who got the role] at the time was a very good friend of mine as well. She's wonderful in it, so I don't want to take anything away from her. I went on the audition and none of them wanted to see me on it. I ended up doing really well and was one of the two girls going in for the final reading. About five call-backs later I finally had shown them that I was able to do something other than play myself or sweet and nice.  No matter what people think of you in your real life and your personal life, you can still act differently.
CHRIS NEUMER: Is there something specific that you can turn to where it's like they are looking for a Haylie Duff type and you go in and audition and don't get the role? Is there something that when you come home you can focus on? You said you try to work harder, but is there some way that you make peace with the fact that so much of your success is in the hands of other people?
HAYLIE DUFF: That is a weird thing and I have thought about it a lot. For me, when I go in and audition for things, I just let them go as soon as I leave. I can't take them home with me. That's something that my mom actually taught my sister and me from the time we were kids. She said, "If this is what you guys want to do, you have to make sure there's no tears about an audition you don't book."  And we've never been like that. When you go in, if you don't get it, you don't get it. It wasn't meant to be if it wasn't ours.
CHRIS NEUMER: Not that you were saying this, but I just thought of it, crying on cue is one of the biggest things I don't get about acting. I don't get how you can do it. Maybe this is a more male-female thing than actor-non-actor thing.
HAYLIE DUFF: I could see that.
CHRIS NEUMER: But I cannot figure out how to cry on cue. I was in a conversation with someone who was talking about not only did she have to cry on cue, but she had to cry and turn her head so that the camera would capture it at the right angle. The camera was going to be there and she knew her tears had to come at that moment; otherwise it would screw up the shot. I was like, "Wow!" I understand acting opposite one-take explosions, but crying on command, how do you do that?
HAYLIE DUFF: There's not really a way to explain it. I think it's an individual way that you get yourself there. Each person has his own way of doing it. For me I just have certain things that trigger that for me. It's kind of weird; it's not even big things. I have a lot of friends that would be like, "When I have to cry, I think about losing a family member." For me I'm kind of a cry-baby in my normal life.
CHRIS NEUMER: I guess that would help.
HAYLIE DUFF: Yeah, I'm very emotional. I cry over the tiniest things. I was watching a rerun of Dr. Phil with my boyfriend when we were making dinner and he had this show on about all these people who were obsessed with their weight. There was this girl on who was making herself bulimic. She was obsessed with Mary Kate Olson and I was bawling watching it. It was really weird for me. I don't know why it made me cry, but it was so sad.
CHRIS NEUMER: That is sad, but I don't think I'm going to cry over it.
HAYLIE DUFF: It's the little things that trigger it for me.
CHRIS NEUMER: My hat's off to you for having that ability. It's sort of like being able to play the drums… Which I also don't have the ability to do.
HAYLIE DUFF: Yeah, that's something that I've always wanted to do and I can't do that one.
CHRIS NEUMER: There are many things that I can do, but unfortunately the three things I can't do, I really, really want to.
HAYLIE DUFF: Your hands and your feet have to do different rhythms all at the same time.
CHRIS NEUMER: Then you have to bob your head and look cool. And then the tattoos. I don't know if I could do that either.
HAYLIE DUFF: Yeah, me either. No tattoos for me.
CHRIS NEUMER: The crying on cue thing, along with your being able to deal with your future and fate being in the hands of other people almost at all times is really hard to grasp to someone who doesn't aspire to be an actor. Then there's also the fact that so much of your time while trying to succeed in the industry seems to be spent on other things than actually acting. If I want to be a great baseball player, I don't go out and schmooze with people at parties. I go home and I practice fielding grounders or I go to the batting cage.  If you want to be an actor, yes, you hone your skills, but there's so much in terms of getting out there and meeting casting directors and meeting producers and all that.
HAYLIE DUFF: I've never really been that good at that. I go to different events and stuff, but I'm a person who goes in and, twenty minutes later, finds a way to sneak out the back door. I just never found that it's really helped me. People that I meet at all those parties are never the ones that I'm in front of or am reading for or are producing things that I want to go after.
CHRIS NEUMER: (laughs) It sounds to me like what you are saying is that you need to go to different parties.
HAYLIE DUFF: Yeah, either that or I just need to be a little more outgoing or something. I'm not the person who can walk up to someone and say, "Hi, I heard you're doing this movie and I want to be in it." I can't do that. That's not my style.
CHRIS NEUMER: Interesting. Is that something that you ever worry about, that disconnect between wanting to be an actress and the process of attaining that goal? Do you ever sit down and think about and go, "Man, this might be a little weird?"
HAYLIE DUFF: I think it was weird from the minute I chose it. It's a weird job to choose, period. You learn so many lessons every time you don't get stuff. I don't know, I don't really think about it that much. I enjoy what I'm doing and I enjoy where I am right now and I want to enjoy where I will be in five years.
CHRIS NEUMER: You said you've learned so many lessons from the things you haven't gotten. Is there a specific one that you could mention?
HAYLIE DUFF: My answer is going to be a little weird on this because it really doesn't have that much to do with acting.
CHRIS NEUMER: It's probably a good thing.
HAYLIE DUFF: The biggest lesson I learned when I was 11 or 12 years old. It helped me the rest of my life. Most of my friends are not actors. When guys break up with them or they have any kind of rejection, it's like this huge ordeal and they want to cry for days about it. For me, I learned rejection at 11 and 12 years old and so did my sister. The first audition you go on, you don't get. That's when you learn that. You learn how to deal with rejection. So that's been one of the most positive lessons that I've learned.
| | | | | | | | | | | | |
| --- | --- | --- | --- | --- | --- | --- | --- | --- | --- | --- | --- |
| Columns | Columns | Columns | Running Commentaries | Columns | The Ten Minute Guide | The Ten Minute Guide | Running Commentaries | Columns | Columns | Articles | Columns |