Thomas Lennon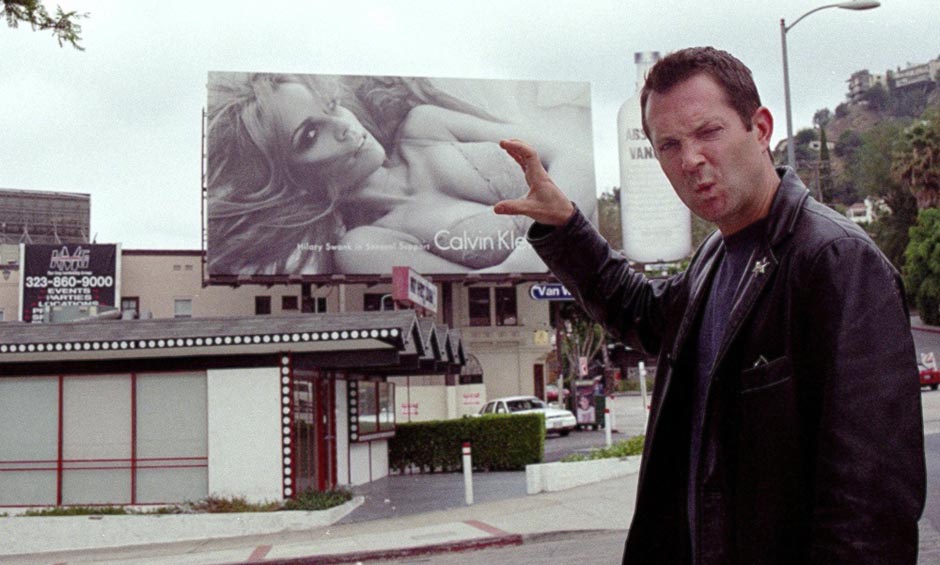 Thomas Lennon gets deep inside the nature of funny and why it doesn't quite mesh well within the confines of the studio system. For some people, being funny is simply an amusing character trait. For Thomas Lennon, being funny is, […]
Thomas Lennon gets deep inside the nature of funny and why it doesn't quite mesh well within the confines of the studio system.
For some people, being funny is simply an amusing character trait. For Thomas Lennon, being funny is, quite literally, his job. Lennon has been writing and starring in comedies on the big and small screen for the better part of the last decade. "If you flew coach in American Airlines, you would have seen every movie I've been in," Lennon says of his co-starring roles in A Guy Thing, How to Lose a Guy in 10 Days, and Out Cold, to mention but three. He doesn't comment on his previous work on the critically acclaimed and cult favorite TV show, The State.
His acting turns in the aforementioned big-budget films don't particularly appeal to Lennon though. When he learns I've never seen How to Lose a Guy in 10 Days, a movie in which he plays one of lead Matthew McConaughey's good friends, he immediately states, "And rightfully so, it's a horrible movie."
Besides this one exchange, Lennon's status as a featured player in Hollywood doesn't ever enter into our conversation again. "Other than the Todd Phillips stuff I do, they're not movies I would ever go and see," he says as way of explanation. He does talk at length about his role as Lt. Jim Dangle on Comedy Central's Reno 911 (Reno) though. Doodle a mustache and mirrored sunglasses on Lennon's picture and he instantly changes into character.
"Ah, Reno…" Lennon sighs happily about the show. "We have no interference creatively from the network. They let us get away with almost anything." He chuckles and says, "You know, you've seen Reno. We have men kissing, people saying the 'N' word, stuff that would never fly at other networks." He nods his head and states summarily, "As soon as my writing partner, Ben Garant, and I get [totally] frustrated with one aspect of working in the studio system we can turn to Reno. Reno is really great because we shoot the rehearsal, maybe do a second take because we missed something, edit it and it's on the air two weeks later. It's an immediate rush that you can't get anywhere else."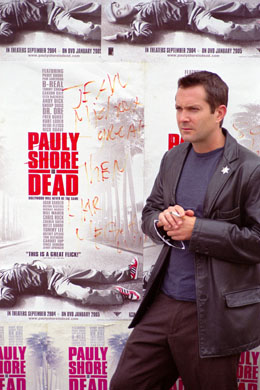 Lennon is happier yet to discuss his fast expanding career as a screenwriter. Prior to 2004, Lennon and Garant (whom you can also see on Reno 911 as Travis Jr.), had yet to receive any screen credits, despite the fact they both did uncredited work on the 2004 Ben Stiller, Owen Wilson movie, Starsky & Hutch.
Lennon and Garant's main contribution to Starsky & Hutch was to set the film in the seventies. "It was set in right now," Lennon says of the original script. "They were these quirky guys in tight pants and it was right now. It didn't make any sense. Then, they can meet girls and they're cool. Now, they're idiots in pleather jackets and plum smuggler jeans." A pause and then, "And it doubled the cost of the movie." Lennon cracks a smile and says, "But everyone agreed that it was best for the movie."
Lennon grins at his uncredited work on Starsky & Hutch, acknowledges that "Nothing goes in my pocket off that," and continues by saying, "Our reward for that work was getting to write the upcoming The Six Million Dollar Man for Todd [Phillips]."
Normally, writing for the studios is a sentence of long-winded tedium and unoriginality, complete with the safest humor available on the market. Lennon groans while attempting to describe the path jokes take at the studio. "When you write a script, you write these jokes that go through an assembly line," he says. "They go passed the producers and the directors and the actors. By the time you shoot them, they're so stale to you. It's like, 'Oh my God! I wrote this two and a half years ago!'" Just so there's no questioning this fact, Lennon then mentions that he is currently in pre-production for a comedy about ping-pong, Balls of Fury, that he wrote five years ago.
Though he rather good-naturedly grumbles about life as a screenwriter in the studio system ("Writers are the absolute bottom of the totem pole of what anybody gives a shit about," Lennon says), he is also quick to point out that working with the right people can have a large impact on a project. He talks excitedly about the script he is currently working on with Garant for The Six Million Dollar Man, which is to feature Jim Carrey in the lead.
"I've got to say, out of everybody that we work with, Todd is probably my favorite guy because there's no bullshit with him," Lennon says matter-of-factly.
Phillips' incredibly low threshold for bullshit is supremely important to Lennon because as he notes throughout our conversations, "There is so much bullshit when you write in the studio system." He takes a deep breath and states succinctly, "The real issue is very simple, the more people's money you take to do a project, the more inputs you get." He finishes of the thought by stating, "When you do a movie in the studio system, there's a committee." Lennon sighs deeply and continues, "There are so many meetings about people's motivations and tracking characters. Todd's the opposite. His thing is, 'Is it funny?' That's it. If it's funny, it's going to be in the movie. If it's not, it won't be."
Fortunately for Lennon, funny is what he does best.