The Incredible… Failure?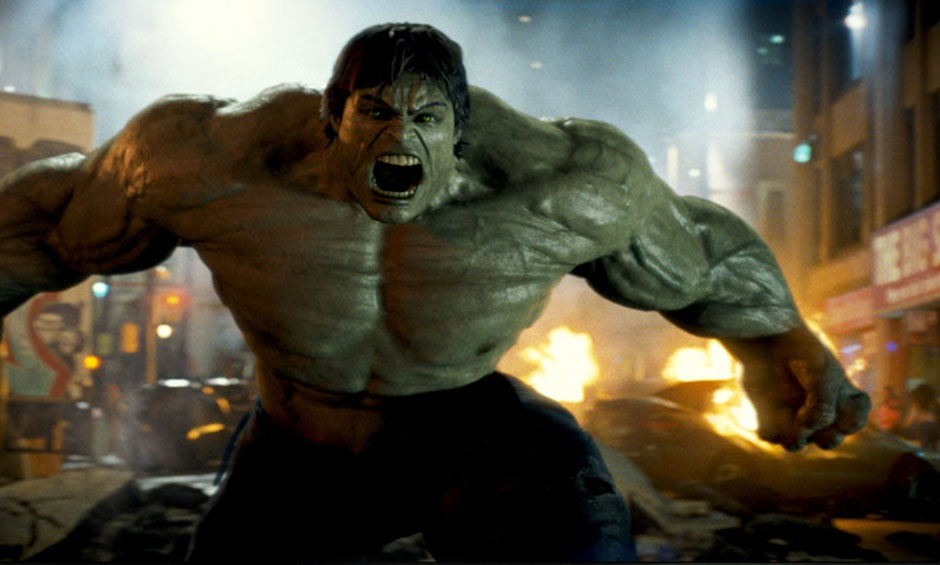 Marvel Studios learned from the mistakes of director Ang Lee's 2003 film, Hulk and went about correcting them in 2008′s The Incredible Hulk. The unusual part of this is that the 'corrected' version is an even bigger disappointment than 2003′s flop.
Last weekend, Universal released one of the supposed tentpoles of their summer lineup in The Incredible Hulk. I contemplated writing about The Incredible Hulk's story last week, but decided against it reasoning that, while the behind-the-scenes tale is possibly, somewhat, halfway interesting, it didn't possess one single trait that would stand out to ultimately make the article worthwhile. Then I saw the film's opening weekend box office number, laughed and realized that I now had enough information to make the backstory of The Incredible Hulk worth writing about.
This backstory begins five years ago. June 30th, 2003, to be exact.
On June 20th of 2003, Universal released director Ang Lee and producer Gale Anne Hurd's uniquely serious comic book film, Hulk. Heavy with patriarchal issues, a virtually unknown lead in Eric Bana and a very different type of conflict—years later, I can recall Hulk's nemesis, but not why he's the villain, something that can't be said for any other comic book bad guy in recent memory—Hulk's opening weekend box office brought in a nice chunk of change; upwards of $62 million. After seeing this figure, Universal was frothing at the mouth. They green-lit a Hulk sequel, hoped to make a killing selling those awful Hulk hands and were convinced that they were making everyone else in Hollywood, dare I say, green with envy. A week later, everything had changed.
When the final box office numbers of Hulk's second weekend were announced on June 30th, industry insiders were shocked to see that Hulk's tally had dropped a whopping 69% from its first weekend; 70% if you round up. It brought in $18 million its second week in release. This decrease in ticket sales was unprecedented and, to date, remains the largest one-week drop for a film that debuted at #1. Suddenly, that talk of a Hulk sequel wasn't as loud or anywhere near as frequent.
The people at Marvel Comics were quite surprised by the poor overall showing for Hulk (cumulative domestic take: $132 million). Behind Spider-Man, Hulk's had always been Marvel's best selling comic books. As such, it seemed to Marvel as though the market was there for an enormous $250 or $300 million Hulk movie. It just wasn't going to be directed by Ang Lee. So Marvel obtained the film rights to Hulk back and decided to make their own Hulk movie.
(As an aside, this is how I imagine the conversation about obtaining the movie rights to Hulk back went:
MARVEL: Hi. We were curious—
GALE ANNE HURD: Sold.
* Hurd hangs up phone and giggles for a week and a half *)
Marvel's plan was to act as if Lee's Hulk just didn't exist. The new Hulk movie wasn't a remake and it certainly wasn't a sequel; calling it a sequel would have suggested that Lee made a film five years ago… which we all know he didn't, because if he did, there'd be another version of Hulk's tale out there. New director Louis Leterrier's film was simply a new take on the life of Bruce Banner and his alter ego. A reimagining, to use studio parlance. This new project reinstated the 'the' and the 'incredible' into the title—The Incredible Hulk—and looked at itself as the movie that Lee's Hulk should have been, you know, if Lee's Hulk existed. Edward Norton was cast in the lead role as Banner and work began.
As production continued, Marvel constantly trumpeted the fact that Hulk was its second best selling comic book and generally scoffed at other people's previous attempts to tell Hulk's story. The prognosis for an incredible Incredible Hulk revival was bright.
Frankly, it made perfect sense on paper. Norton is a bigger name than Bana (and his name also doesn't look like a typo). Norton is also commonly viewed as a better and more discerning actor than Bana too, The Italian Job aside. Marvel earned significant points amongst fanboys and critics for accepting that the last Hulk, if it existed, was a mistake and taking back the reins of the project in order to do it right. It's very rare in Hollywood that the creators of a superhero are also the driving force behind the superhero's cinematic ventures as well. That changed here.
Further adding to the artistic richness of the new Hulk project, Marvel also offered Norton the opportunity to do a rewrite on the script. He couldn't necessarily change locations or entire character arcs—sets were in the process of being built at the time—but he could certainly punch up the dialogue and add motivation to the characters. And so he did. Later it emerged that Norton had also been promised a hack at cutting the film too.
It was here that the project's first trouble spot emerged. Upset that his script changes and edit of the film weren't necessarily going to be what Marvel and Universal were releasing to theaters, Norton stopped talking about the movie. His only comments were "no comment"s. At present, Norton is on a month long African safari. It's one thing for George Lucas and Steven Spielberg to go out of town for the opening of their films—they don't do much press anyway—it's another thing entirely for the face of a movie to cancel all interviews and fly off to Africa for a month during which time his huge $130 million opens wide.
Still, this didn't exactly spell a death knell for the project; Norton has a reputation for being a tad difficult and the good will that Marvel had generated by championing and producing their movie would have been hard to overcome by a simple spat with an actor.
And last weekend, The Incredible Hulk was released to theaters. It opened in just over 3,500 theaters (some 155 theaters less than Lee's Hulk would have opened in, if it existed)… and pulled in $55 million. If you're keeping score at home, that's $7 million less than the most disappointing release of 2003. Marvel's glorious reimagining of The Incredible Hulk did $7 million less than Lee's flop opening weekend and also did about $1,000 less per theater ($15,810 per compared to $16,975) than Lee's flop.
Assuming that The Incredible Hulk follows the average second weekend drop of the summer (54%), that would put it within a million dollars of 2003's Hulk after 10 days, you know, if it existed.
At this point in time, it's doubtful that the world will be seeing a third Hulk film at any point in time in the next thirty years unless Marvel decides that Leterrier's film doesn't exist too and that the third time they'll really get it right with their super-reimagining of the number two comic book title in their stable.
If you listen very closely, you can still hear Hurd giggling.
| | | | | | | | | | | | |
| --- | --- | --- | --- | --- | --- | --- | --- | --- | --- | --- | --- |
| The Ten Minute Guide | The Ten Minute Guide | Running Commentaries | Columns | Columns | Articles | Columns | | | ArticlesRunning Commentaries | Running Commentaries | Running Commentaries |