Oscar Nomination Reactions 2012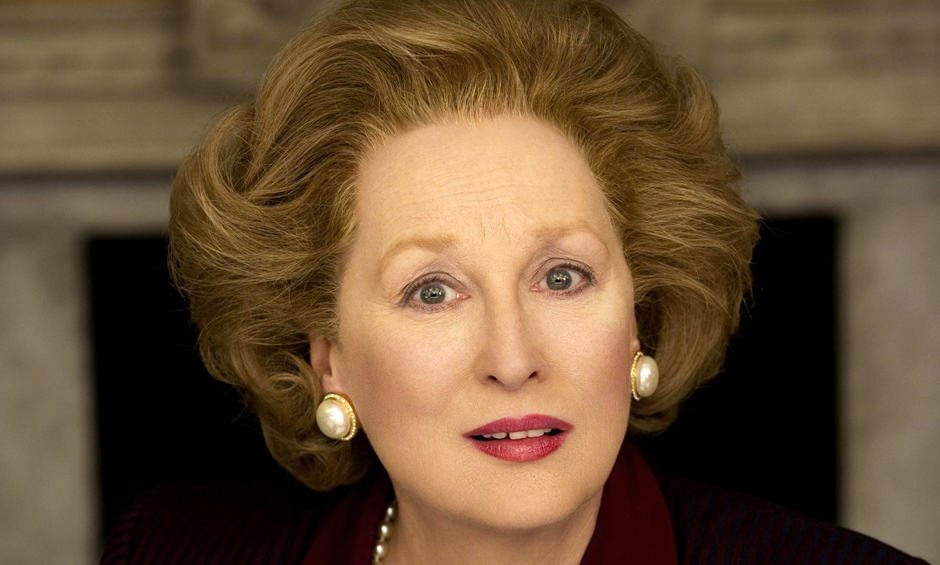 I have been making a concerted effort to remove the word 'unique' from my lexicon.  The reason for this is simple: everything is unique.  Every movie, person or city is different than every other movie, person or city.  Richard Feynman …
I have been making a concerted effort to remove the word 'unique' from my lexicon.  The reason for this is simple: everything is unique.  Every movie, person or city is different than every other movie, person or city.  Richard Feynman put a comic twist on this idea with his famous quote about license plates.  In the opening remarks of a lecture of his, Feynman stated excitedly, "The most amazing thing happened to me tonight…  I came in through the parking lot. And you won't believe what happened. I saw a car with the license plate ARW 357. Can you imagine? Of all the millions of license plates in the state, what was the chance that I would see that particular one tonight? Amazing!"
As such, while there is certainly temptation to reference the 2012 Academy Award nominations as being 'unique', I am not going to go down that path.  Instead I will state simply (and hopefully more accurately) that the Oscar nominations feature a most unusual ratio: the supreme majority of the nominations are mind-blowingly anticlimactic and expected (Meryl Streep got another Best Actress nomination… for playing a real life former member of British parliament) and the remaining handful of nominations are so far outside the usual ethos and conventions of the Academy of Motion Pictures Arts and Sciences that it's hard to make sense of them (Melissa McCarthy received a Best Supporting Actress nod for a role that featured her notably crapping in a sink).  It'd be like finding out that the guy who proved Fermat's Last Theorem couldn't figure out how to calculate the tip on his dinner bill.
As usual, I had several reactions to the nominations that I list here, in no particular order.
THE GAP BETWEEN OSCAR FARE AND BOX OFFICE HITS SEEMS LARGER THAN EVER
The 'Occupy' Movement has brought the concept of the lower 99% and the upper 1% to the forefront of the collective American conscience.  And while this reframing of the wealth distribution in the United States hasn't really impacted the film industry in any meaningful way, it's interesting to note how a similar disparity seems to have been created in Hollywood.
Looking at 2011's release schedule as an example, it appears that the studios have almost entirely aligned themselves with the mindless blockbuster.  They spend their year releasing big-budget, mass-marketed popcorn movies that are aimed at pulling in as much money as is humanly possible.  These films are filled with enough CG effects to keep teams of Silicon Valley designers busy round the clock and have screenplays it'd be a stretch to call insulting.
On the other side of the spectrum are the films that are, you know, good.  These films have limited budgets, limited theatrical releases, limited marketing campaigns and, if they are associated with a studio, are associated with that studio's boutique arm.*
* And don't kid yourself, just because Sony Pictures Classics has the words 'Sony Pictures' in its name doesn't mean it has anything to do with the actual Sony Pictures.
To put this divide in stark perspective, the forerunner for Best Picture, The Artist, opened in 662 theaters less than a week after it won the Best Picture Comedy Golden Globe.  Transformers: Dark of the Moon theaters was playing in 886 theaters during its seventh week in theaters.
Also worth noting, of the year's 40 highest grossing films, only one was nominated for Best Picture, The Help.  Of the year's 40 best-reviewed films, only three were amongst the year's top moneymakers (Harry Potter, Mission Impossible: Ghost Protocol and The Muppets).
UPDATE: As of the day of the Academy Award ceremony, The Artist hasn't even cracked 2011's top 100 box office hits.  It's currently lagging below such titles as The Mechanic (what?), Big Mommas: Like Father Like Son (They made that?) and The Roommate (Again, what?).
More importantly, the picture that was expected to take in the most money in 2011, Transformers: Dark of the Moon, was a loud, CG-generated explosion fest directed by Michael Bay that starred Shia Labeouf and a Victoria's Secret model.  The picture that is expected to win the Best Picture Oscar for 2011 is The Artist, a silent, black and white film starring a Frenchman and written and directed by another Frenchman, Michael Hazanavicius, who is a dead-ringer for a non-tattooed Terry Richardson.  As an aside, how Hazanavicius managed to make it through an entire awards season without some publicist telling him to stop wearing his aviator/pedophile glasses is anyone's guess.
I'd argue that there needs to be an 'Occupy Theaters' movement here to bridge the divide, but I'm guessing the studios would misconstrue the entire point of that and get behind it excitedly and whole-heartedly.
HATERS GOTTA HATE
If you read any of the articles written about the nominations, two things seemed to take precedence: 1) Harry Potter and the Deathly Hallows Part 2 was horribly snubbed in the Best Picture category… 2) as was Bridesmaids.
These were egregious snubs!  They were horrible!  It was insulting to the movies in question!  Double exclamation point!!
And, as usual, nobody had any clue what they were talking about.
If you look carefully, you'll notice that there are only nine Best Picture nominees this year.  The reason for this odd number is that when the Academy bumped the number of Best Picture nominees from five to ten several years back, they installed a rider into the mix.  It stated that ten movies could be nominated for Best Picture but that, in order to be nominated, each film would have had to been included on at least five percent of the Academy's voting ballots.
When you think about it, this makes sense.  If not even five percent of voters think that something should qualify as a Best Picture, why on earth would you nominate it?  In hard numbers, this means that only 300 of the Academy's 6,000+ members would have had to nominate Harry Potter and the Deathly Hallows Part 2 or Bridesmaids to get either picture on the list of nominations.  And they didn't.
I just find it weird that 5,701 or more of the Academy's 6,000+ members deemed Harry Potter and the Deathly Hallows Part 2 and Bridesmaids unfit for Oscar nominations and individual writers across the country are loudly proclaiming that those 5,701 or more are incorrect.  As the saying goes, haters gotta hate.
MERYL STREEP IS NOMINATED.  AGAIN.
The is something to be said for the fact that actress Meryl Streep has made getting nominated for a Best Actress Academy Award truly boring.  This is her 17th nomination.  Yawn.
For what it's worth, I think people are starting to get sick of her losing.  I know Michelle Williams and Viola Davis are the forerunners for their work in My Week with Marilyn and The Help respectively, but I wouldn't be surprised to see Streep take home the hardware here.  It almost seems like a rule: if you lose more than 14 times in a row, you automatically have to win the next time you're nominated.
The other interesting aspect of Streep's nomination is that she got it for playing a real life member of British Parliament?  The Academy loves (LOVES!) actors who play members of British Parliament and royalty, as Colin Firth, Judi Dench, Helen Mirren, Cate Blanchett and Kenneth Branagh can attest.  That's about as good as it gets for Oscar bait…  Interestingly, no one is talking about that.
THERE'S NO PIXAR FILM IN THE BEST ANIMATED PICTURE CATEGORY
Yeah… I know people have talked about how big a disappointment Cars 2 was, but it was hard to take these sky-is-falling reports seriously with the film racking up more than a $550 million haul at the worldwide box office.  To put that number in perspective, it is about $40 million larger than Wall-E's worldwide take.
However, losing out on a Best Animated Picture Oscar nomination to foreign films like Chico & Rita and A Cat in Paris?  Unheard of.
Pixar has owned the Best Animated Picture category since it was created… possibly to get Pixar some more trophies to put around its Northern Californian office.  Need I remind you that less than three years ago, a character from Wall-E actually announced the Best Animated Picture category… that it then went on to win?
YAY NAT FAXON!
Nat Faxon was nominated for Best Adapted Screenplay (with Jim Rash and Alexander Payne).  Faxon is a genuinely nice guy.  I did an interview with him a little while ago after realizing that he made his living (as an actor) playing a variety of characters that women would never want bring home to meet their parents.  This included stoners, douchebags, pedophiles and stalkers.
It's doubtful there's a nicer guy to have been nominated this year than Faxon.  Here's hoping he wins.
JONAH HILL IS THE WEIRDEST OSCAR NOMINEE EVER
I want you to imagine this situation: It's late March of 2008.  Daniel Day-Lewis, Leonardo DiCaprio, Tom Hanks and Edward Norton got together for a dinner.  After some discussion about getting nominated and winning Academy Awards, all four men agreed to each pony up $10,000, the sum of which would go to the first of the men to be nominated for an Oscar in any of the acting categories.
Then Russell Crowe, Shia Labeouf, Ryan Gosling, Ewan McGregor and Liam Neeson walked into the restaurant.  They heard about the bet and wanted in.
Then Daniel Craig, Mark Ruffalo, Jude Law, Sam Worthington, Ryan Reynolds, Clive Owen, Denzel Washington, Joseph Gordon-Levett, Justin Timberlake, Paul Giamatti, Bradley Cooper, Will Smith and Richard Gere walked in.  They too quickly joined the bet.
Then the fat kid from Superbad walked in.  The restaurant full of actors got instantly quiet.  The silence was finally broken by someone mockingly quoting a line the fat kid delivered in Superbad, "I'll be like the Iron Chef of pounding vag!"
"What are you guys betting on here?" the fat kid asked, looking at the pile of checks in the middle of one of the tables.  After having it explained to him, the fat kid said, "How do I get in?"
The room erupted with laughter… and then four years later, the fat kid won the bet.
Yeah.
It's true.
In the last four years, Jonah Hill has more Academy Award nominations that Day-Lewis, DiCaprio, Hanks, Norton, Crowe, Labeouf, Gosling, McGregor, Neeson, Craig, Ruffalo, Law, Worthington, Reynolds, Owen, Washington, Gordon-Levett, Timberlake, Giamatti, Cooper, Smith and Gere have combined.
Just weird.
| | | | | | | | | | | | |
| --- | --- | --- | --- | --- | --- | --- | --- | --- | --- | --- | --- |
| The Ten Minute Guide | The Ten Minute Guide | Running Commentaries | Columns | Columns | Articles | Columns | | | ArticlesRunning Commentaries | Running Commentaries | Running Commentaries |