Box Office Round Up – September 18 – September 20, 2015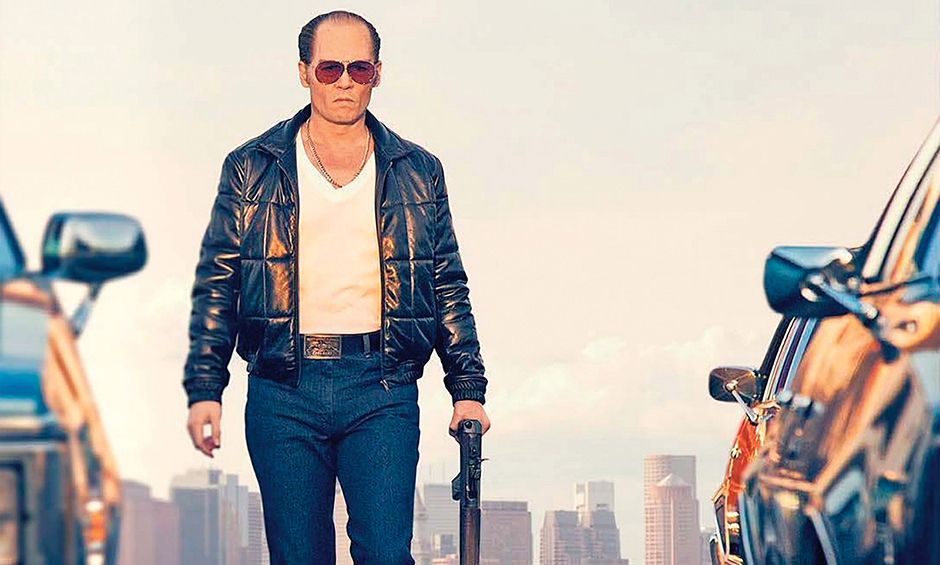 Get behind the numbers of the last weekend's box office! Chris Neumer investigates Fox's unique new franchise, The Maze Runner, looks at why September is such a horrible month at the box office and explains why George Clooney and Johnny Depp are not on the A-List any more.
A few years ago, I ended up having a very interesting debate with my friends surrounding my declaration that Mark Wahlberg was a bigger movie star than George Clooney.
On the outset, this statement seems both peculiar and wrong. Of course Clooney is a bigger star than Wahlberg. Clooney is Mr. Hollywood! The debonair, suave leading man that is larger than life who embodies all that the A-list symbolizes. The only thing that Wahlberg seemingly had on Clooney was the number of hate-crime felonies he had been prosecuted for.
Then we began looking at the numbers.
Wahlberg had better openings than Clooney, he had far bigger hits than Clooney and he was able to get movies made that Clooney wouldn't have been able to. He even worked with a substantially more talented group of directors than Clooney did. The only place that Clooney was clearly victorious was in the Oscar department. Clooney has won two Oscars for acting and has been nominated four times. Wahlberg hasn't exactly been a slouch in this capacity—he has been nominated twice—but he hasn't yet made the stage, which is a pretty important difference.
In the end, we realized that there is one other arena where Clooney excels mightily over Wahlberg: he looks considerably better in a tuxedo. And that goes a loooooooooong way to explaining his stardom. He looks like a star!*
* I want to point out that I am not denigrating Clooney here or suggesting he's not a star; quite the contrary. I think he's an incredibly talented actor and filmmaker and a fantastic leading man. However, by any tangible, measurable method of accounting for star power, he doesn't seem to actually have the amount of star power he is currently afforded.
I bring this up because Johnny Depp's latest movie, Black Mass, opened this last weekend to phenomenal reviews (75% fresh on Rotten Tomatoes) and a very middling $23 million box office.
Like Clooney, Depp is viewed by American society as an A-list star. I debunked this belief in a previous box office round up; my position remains static: A-list stars should be able to at least open a film to $5 million. The sins of the past have been forgotten though in order to make headlines that scream that Depp has been 'scorched' by the Maze Runner. Whatever.
My question is what it will take for people to stop seeing Depp as a huge star. The combined opening numbers of his last five films has not topped $100 million. The budgets for those same five films combined to almost $600 million. Something is definitely amiss. I'm sure some people will argue that Depp got 'ugly' for Black Mass, shaving a bald spot into his head, wearing a fat suit and bad teeth prosthetics, but that's the whole point of being an A-list actor; so that appearance changes like that don't impact things. As a matter of fact, those same appearance changes attracted people to see Tom Cruise in Tropic Thunder. What's more, weird hair choices and facial prosthetics have almost defined Depp to date. Think Pirates of the Caribbean, Edward Scissorhands, Charlie and the Chocolate Factory, Sweeney Todd and Alice in Wonderland. Is America… baldist?
While it is funny to ponder such things, I think a far better question this week surrounds what Fox is doing with its Maze Runner series. It has launched a franchise… in September!
What makes this choice so interesting is how wretched a month September is at the box office. While January is generally considered the worst month of the year to release films, September really deserves a second look. The reason for this is that January gets something of a bad wrap because all the movies that open in limited release in December (think: American Sniper, Black Hawk Down, Zero Dark Thirty) that open wide in January don't get credited to January. Due to some strange accounting, those dollars get tacked onto December's total. In one of the more fascinating bits of trivia in recent memory, despite the fact that American Sniper earned almost $250 million at the box office in January after opening in 3,500+ theaters on the 16th, every single cent of that got attached to December; that's when American Sniper technically opened, even though it only played in 4 theaters.
With this in mind, I think September is an even worse month at the box office. There are no hidden success stories anywhere. People just don't go to see movies in September. Ten months of the year can lay claim to having a $300+ million movie; eleven if you give January American Sniper. That lone outlier is September.
The highest grossing movie to have been released in September came out almost 30 years ago. In 1986, Crocodile Dundee was released and grossed $175 million. The only real challenger to its September title came out in 1987. That's when Fatal Attraction hit theaters and pulled in $157 million. No other movie released in the month of September has ever topped $150 million.
In the last ten years, only three movies have opened in September and done more than $100 million. Last year's first installment of the Maze Runner series, last year's Denzel Washington action flick, The Equalizer and Shia Labeouf's 2008 movie, Eagle Eye. And when I say that those three films did more than $100 million, I mean they did it by the skin of their teeth; Maze Runner had the high gross of all of the aforementioned films and it topped out at $102.4 million. The Equalizer did $101.5 million and Eagle Eye did $101.4 million.
Why Hollywood has soured on September is beyond me, but they have. Of the five highest grossing movies released in September, three were released last century. Hotel Transylvania is the only film in the top five to have been released in the last thirteen years.
In theory, I like what Fox is doing: they are definitely thinking out of the box by attaching their own young adult franchise to the dregs of September. It won't be confused with anything else being released at that time, nor will it have any competition. The problem is that the films just aren't that good. It's tempting to call Maze Runner a male Hunger Games and, in theory, they are… it's just that The Hunger Games earned rave reviews and Maze Runner has not.
It's not that Fox chose an 'off' month to release Maze Runner that's curious, it's that they specifically chose the worst month of the year to do so. If you doubt September's bonafides, consider that the original Maze Runner made history by cracking $100 million last year. Wouldn't March or October or even July have been a better month to do so?
On the plus side, the budgets for the Maze Runner films so far have been quite reasonable; $34 million for the first film, $61 million for the second. Combined, that's about $20 million less than the last Hunger Games installment. I like this aspect to the franchise as well, I just keep wondering whether a May or November release might not have given this franchise a boost it wouldn't have otherwise gotten. If Fox sticks with their plan to continue releasing Maze Runner movies in September, we'll never know. Here's hoping something changes.