Charlie Hunnam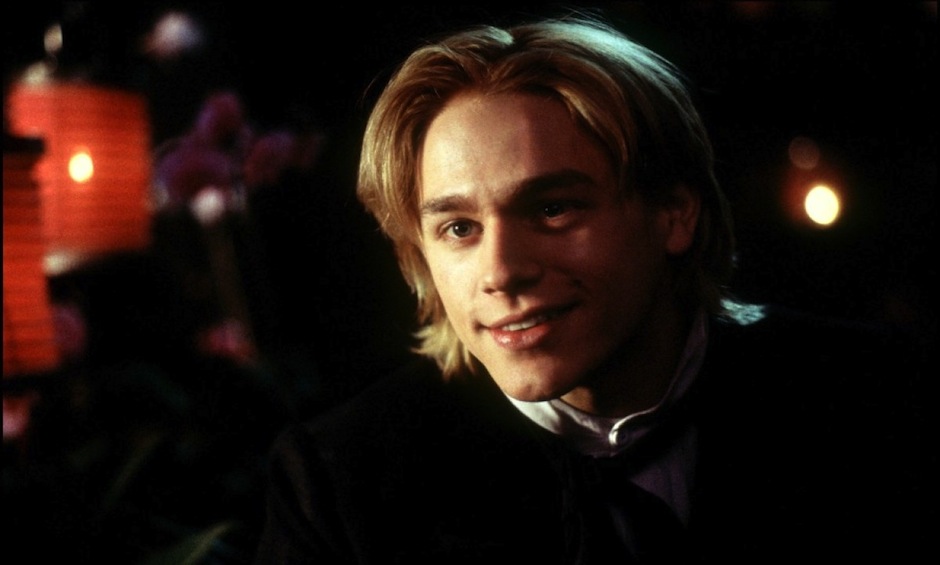 Actor Charlie Hunnam knows what he wants and is doing his best to get it on his own terms. Steering away from what he calls the 'disposable shit' and fighting for the projects that interest him, Hunam's already ahead of the normal Hollywood learning curve.
It's early when I meet Charlie Hunnam for our interview. Before 9:00AM. We're supposed to be breakfasting in the Peninsula Hotel and, because of the hour, both of us are still in the process of waking up when we meet.
I've done a fair amount of research on Hunnam, but my resources are somewhat limited; the grand majority of interviews that the British Hunnam has previously conducted feature him talking about why, living in the United States, he misses baked beans, laughing about a set of "pouty" photos he did several years back that have resurfaced in recent years and discussing why he's sick of being asked if he's gay, which he's not (the latter question often arises thanks to Hunnam's supporting role on the gay-themed TV show, Queer as Folk). Even though Hunnam has garnered rave reviews in films ranging from Cold Mountain to Nicholas Nickleby,there was very little of substance written about him. Coupling the experience of reading Hunnam's light-hitting interviews with his mop of tussled blonde hair and movie-star good looks, I realized that while he could be the new version of Marlon Brando, he could also be the male version of Paris Hilton. Only time would tell.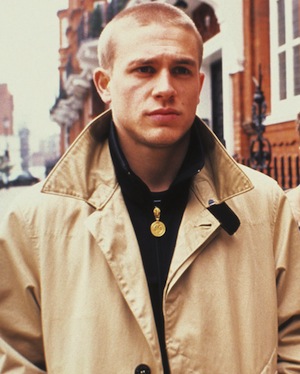 Taking the elevator from the ground floor of the Peninsula to the sky lobby, I mentioned to Hunnam that he'd have to steel himself for our interview: there would be no questions about what aspects of British culture he pines for or about his decision to lop off his hair prior to shooting Green Street Hooligans. Hunnam laughs and says, "Thank God. I'm so tired of those questions." He smiles and points at me, "I'm going to hold you to that, you know?"
As we walk across the marble foyer to the restaurant, I ask him how he handles being asked such asinine questions.
Hunnam shrugs. "It's part of my job [doing] interviews. I'm aware of what people write about me because people tell me, but it has nothing to do with my life. I very, very rarely leave my house." Hunnam mentioned this tidbit of information to me earlier and I commented that it seemed like the opposite situation that most critically acclaimed 26-year old actors face. He shrugged then too; it is what it is. "Don't get me wrong," Hunnam starts. "I hang out with my friends, but I basically am very, very driven to work. I read everything that comes through my agent, like ten scripts a week. I'm going to try to negotiate my career with zero compromise and do exactly the work that I want to do. If I can't get that work, then I'm just not going to work."
And with this, it is abundantly clear: Charlie Hunnam is no male Paris Hilton.
Hunnam finds himself in a unique position at present. While his nuanced performances in projects like Stephen Gaghan's Abandon and Anthony Minghella's Cold Mountain have been generating a substantial amount of industry buzz over the last several years, his public persona is lagging significantly behind. For the time being, this is just fine with Hunnam. He rolls his eyes when I mention it and smiles. "[My image] is not something I would try to perpetuate," he sighs. And, for once, an actor is being truthful when he says that he is eschewing publicity. I know this to be true because I've looked for articles about Hunnam in the public eye and I can't find any. "It's not about that," he says, "My mission as an actor is like being a prize fighter. You can live your life the way you want to, but once you know you have a fight coming up, your focus becomes absolutely singular. You're on task, you're learning as much as you can and you're preparing yourself as thoroughly as possibly so that when you step into the ring, or on set, you have all the tools at your disposal to get the job done."
Hunnam delivers this prize-fighting analogy with unique determination for a young actor. There is a certain tone he has while describing this and a serious manner in which he conducts himself while on this subject that belie his focus. "I like that aspect of this job," Hunnam says. "As an actor, you are provided with access to almost anything. When I was preparing for Hooligans, I got on a plane and, instantly, I'm living in England for three months while surrounding myself with this lifestyle of soccer hooligans, going around and drinking. I got access to this one firm and met up with one guy in particular who's life was eerily similar to the character I was supposed to be."
It's a great life to be sure and Hunnam will be the first to admit this. "I would definitely envy myself if I wasn't in my position," he says, but quickly adds that there are some drawbacks to the life of an actor who genuinely cares about the quality of his projects. "I mean, I hadn't worked for 18 months before I started doing Hooligans," he states. I am taken aback by this statement and mention it to him; it's hard to believe that Hunnam would stay idle for a year and a half after the critical acclaim he received for his supporting turn in Cold Mountain.
He thinks about this for a moment and then says, "I did some work at the beginning of my career that I don't necessarily regret, but that caused me to become very aware that I needed to be more in control. Particularly after Nicholas Nickleby."
On the surface, Nicholas Nickleby is a strange film to single out, especially since Robert Ebert applauded Hunnam's casting and the Chicago Tribune called Hunnam part of "the best British cast since Gosford Park". Hunnam isn't judging the film by the positive critical response it fielded though or the compliments that were thrown his way. He's basing this opinion upon his own sense of the matter. "My vision and the director's vision were not unified," Hunnam says in reference to Nicholas Nickleby's director, Douglas McGrath, whose name he never actually utters. "We were not unified in our film-making, specifically on how that film should be made and even more specifically about how that character should be played." He takes a deep breath and goes deeper. "I just thought that it was a very flat, two-dimensional world that [McGrath] wanted to bring to the screen that didn't have any relevance at this point. It's been seen a million times and with the character of Nicholas Nickleby, you've seen him a hundred times. I wanted to push the envelope a little bit. I felt like I was constantly playing this approximation–the idea that Nicholas Nickleby was the epitome of goodness. I just felt very creatively castrated by that director."
He compares this experience with the one he had working with director Lexi Alexander on Hooligans. "I read that script and was fascinated by the film's world. I thought that my character, Pete, was an incredible character. I didn't get too excited about the script though because I wanted to sit down with Lexi. When I did, I got the sense that she really understood the way an actor works; she was excited at collaborating rather than just having control." Hunnam pauses and, still somewhat perturbed with the situation that unfolded on the set of Nicholas Nickleby, states, "[McGrath] came to work everyday with an absolutely specific, preconceived notion of how these scenes should play out. As an actor you would like to have the opportunity to be able to show your interpretation of the scene and meet halfway. It just became apparent for all the actors that he was just a very strict, micro-managing director."
Hunnam looks at me and breaks the slight gloom hanging over the conversation by cracking a grin and stating, "But I guess I'm getting off on a tangent." He rearranges himself in his chair and summarizes his point, "I got the script and wasn't really that excited about it, or about playing this character. Yet because of the cast [McGrath] put together and the profile of the job, I got talked into it against my will." He then repeats himself from earlier, "I'm going to do exactly the work that I want to do and if I can't get that work, then I'm just not going to work."
Hunnam freely admits that the current structure of Hollywood also plays a part in the infrequency of his work. "At this stage in my career, I don't mean very much at the box office," he starts, shrugging with a 'what-can-you-do-about-it?' look on his face. "So it becomes difficult for me to get that [good] work. Generally the great script and the great writers get picked up by the great directors; it all happens very easily. The trick for me–and the trouble for me–is to try and get involved with those projects."
Working closely with his agent, Hunnam took an unusual tack in his attempt to land the highest quality roles. He smiles at me and says, "What I've try to do is keep an eye on the up and coming [directors]. It's exciting to find someone like Lexi, who has talent, ambition and is not going to let anyone stop her from doing what she wants to do."
"I'm sure you know an agent becomes a star when he finds an obscure actor and makes him a celebrity," Hunnam says. "I'm definitely one of the guys my agent is banking his future on, so we just putter along at our own pace. We're just looking at everything. I look for A) a script I like and B) one of the great directors we all know." He leans into the table and gestures at me passionately. "I want to work with sensible people who are looking to make serious films with integrity, and who are looking to make great quality movies. The movie industry is just in a horrific state at the moment and I don't want to be involved in making disposable shit."
This spells absolute greatness for Hunnam's next project, director Alphonso Cuaron's Children of Men.