Another Self-Serving Controversy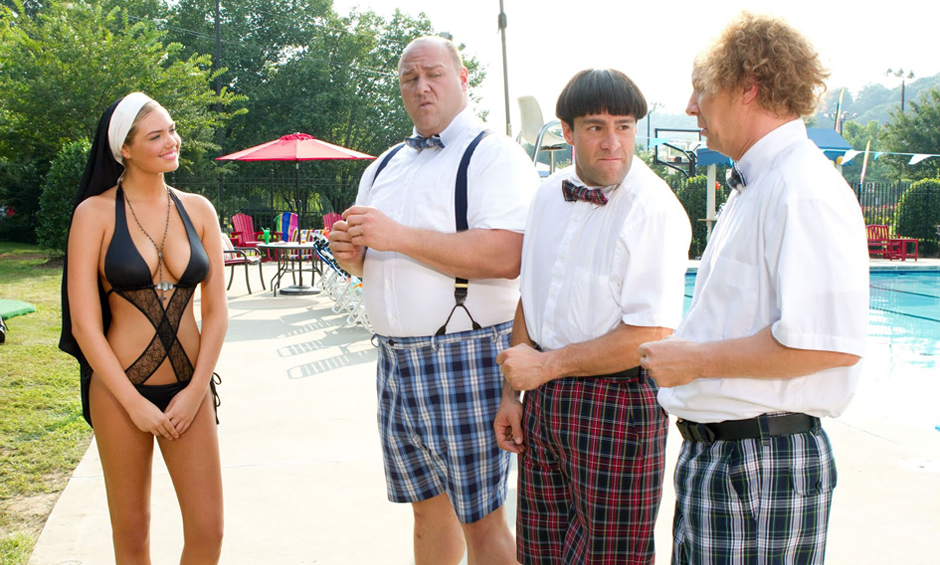 During a recent meeting, one of the magazine's editorial assistants pitched a story to me about the negative stereotypes that surround Italian-Americans in film and on television.  She simply said the words 'Jersey Shore' and everyone within earshot knew exactly …
During a recent meeting, one of the magazine's editorial assistants pitched a story to me about the negative stereotypes that surround Italian-Americans in film and on television.  She simply said the words 'Jersey Shore' and everyone within earshot knew exactly what she was talking about.
After discussing the matter for a while, I remained extremely hesitant about signing off on the story.  Not because I disagreed with her assessment that shows like Jersey Shore and The Sopranos and movies like The Godfather and Casino tend to paint a certain picture of Italians-Americans, but because there were no reasonable suggestions that could be made as how to change this.  It would have been beyond pointless to simply print a story that stated that it was bad to stereotype Italian-Americans as mob-connected lotharios.  Readers would agree with the headline and then wonder why they'd just spent time reading an article that seemed to be trying to prove something that every one already accepted as fact.
And so I killed the story.
What struck me as truly fascinating about the situation was that there weren't any reasonable solutions to the issue; emphasis on the word 'reasonable'.  Getting Hollywood to stop making or re-promoting these shows and movies is certainly a solution, but given that the aforementioned shows and movies are some of the most popular and critically acclaimed in history, this idea ranks somewhere between preposterous and Gingrich for President.
Suggesting a boycott is the other major suggestion that generally turns out to be somewhat less than ideal; the louder one complains, the more press the movie is given, thus (often) causing more people to want to watch the offending project in the first place.  See Basic Instinct for a good example of this.
In short, there really isn't a whole lot that people can do.  If you don't like the messages that Hollywood is delivering, um… tough.  An almost unlimited promotion and advertising budget gives the studios a lot of power and an almost insurmountable edge in having their voice reach the public.
I was pondering this inequity recently when I stumbled onto the latest supposed controversy surrounding the Farrelly Brothers' portrayal of Catholics in their new movie, The Three Stooges.  According to Catholic League president, Bill Donohue, The Three Stooges mocks nuns and marks a cultural tipping point where Hollywood's disrespect and animosity aimed at Catholics has reached a new low.  After a few minutes of thought, I realized that I'd missed something in my earlier attempt to contemplate solutions to the messages that Hollywood sent: that the anti-defamation groups don't want the negative stereotypes and portrayals of their demographic to actually go away; quite the contrary appears to be true, they want the offending materials to remain present.  It's hard to look at the Catholic League and Donohue's actions and deduce anything else.
On the outset, this is a controversy lite.  Diet controversy.  Controversy Zero.  Donohue's objections to the movie stems from a dislike of one of the nuns' names, Sister Mary Mengele, and from the fact that one of the other nuns, played by Sports Illustrated swimsuit model Kate Upton, appears on screen in a skimpy bikini.  Somehow, these two acts translates to 'trashing [sic] Christianity, especially Catholicism'.  Interestingly, Donohue wasn't upset at the fact that Sister Mary Mengele was played by Larry David, but this is neither here nor there.
And, riled up at the supposedly horrible, no good very bad way the Farrellys portrayed Catholicsm, Donohue released a most rambling, rather nonsensical letter denouncing the film's release, the day before the movie opened.*
* How nonsensical?  At one point, Donohue mentions that the Stooges orphanage is run by "stereotypical nuns".  In the very next sentence, he mentions that one of the sisters is played by the bikini wearing Upton and another is played by David.  Just like in The Sound of Music…
This short manifesto got the attention of the media and soon the story was headlining Yahoo News and The Huffington Post.  Nowhere in any of the reports (or in Donohue's comments) was any solution to this problem ever suggested.  It seemed only too fitting with what I had come to accept.  As a few days passed, I came to realize that I'd missed a second and rather crucial element of this offensively non-offensive scandal: the elements that Donohue and his Catholic League were so up-in-arms about have been publicly known for months and months.  It was announced in May of 2011 that David would be playing Mother Mengele and the first online trailer for the movie featuring Upton in her nunkini was posted in early December of 2011.
Donohue and his cronies could have easily called attention to the fact that David's character shared a name with a high-ranking Nazi officer a year ago.  As a matter of fact, had they done so, it might have actually persuaded Twentieth Century Fox to change the character's name to something that they didn't find as problematic.  Donohue and his cronies could also have viewed the trailer for The Three Stooges five months ago, clicked 'dislike' and gone on to protest Upton's wardrobe then.  It might not have made a difference, but it would certainly have allowed the Catholic League an extraordinary amount of pre-release time to get the word out to Americans that The Three Stooges was intent on trashing Christianity.  But Donohue chose to go a different route: he chose to have Catholics play the victim.
By the time Donohue and the Catholic League registered their complaints, there was absolutely nothing that Twentieth Century Fox could have done to right the perceived wrongs.  With this extremely delayed uproar, Donohue ensured that there would be only one outcome: he would be able to trumpet how badly Catholics were portrayed in Hollywood and how things needed to change in the future.  This would, of course, only make sense if Donohue was the head of an organization that depended on donations from its members to fight injustices against Catholics in current American culture…
In the end, this low calorie controversy was about a character's name and another's wardrobe and the issues could have been defused months ago had the offended group actually wanted them changed.  Instead, we get Donohue and the Catholic League loudly complaining about minute issues that they probably could have prevented that they specifically chose not to.
With this in mind, it's not that hard to understand why people could have trouble offering up solutions: those groups that are offended, often don't want them.  It's bad for business.  Just something to think of while you're wondering why Hollywood hates Catholics.
| | | | | | | | | | | | |
| --- | --- | --- | --- | --- | --- | --- | --- | --- | --- | --- | --- |
| Columns | Columns | Columns | Running Commentaries | Columns | The Ten Minute Guide | The Ten Minute Guide | Running Commentaries | Columns | Columns | Articles | Columns |